Game #8-722: Morgan State Bears vs. Hampton Pirates
March 6, 2012 11:00 am
Winston-Salem, NC
BBState Stats/Recap
After watching a good CAA final in Richmond on Monday night, I drove to Winston-Salem for the first round of the MEAC tournament. Some have asked why. Well, two reasons. One is just because it was a chance to catch five games in one day. Two is just to help the 800 games project.
Sure, five games in one venue isn't the same as doing a double or triple header at different arenas in a single day, but it is a marathon of games that was something I wanted to do for the project.
Game one featured Hampton versus Morgan State in a game that was statistically dominated by Hampton, except in two categories that really seemed to matter in this game; offensive rebounds and free throw shooting.
Luckily for Hampton, they were able to find a way to sink their free throws during the final minute of the game, allowing them to win 69-65.
To be honest, I'm not really sure how Morgan State was able to keep the game so close for the entire 40 minutes. To start the game, Hampton started fast and rolled out to a 7-0 lead before a foul sent Morgan State to the line and they finally made a basket. Somehow, despite a constant turnover problem, Morgan State roared back with 10 straight points of their own to take a 10-7 lead, stealing back momentum in the process.
The rest of the first half was a gritty back-and-forth contest with Morgan State making up for their lack of offensive baskets by continually out-working Hampton for rebounds, scoring via free throws. The half ended with Hampton leading 26-24 despite the fact that Morgan State was just 2-10 from three point range and just 4-32 shooting overall.
The second half saw Morgan State clamp down on defense a little better, while improving their shooting. This allowed them to remain in a tight game with Hampton, although they rarely led.
As the game wound down to the final minute, Hampton took the lead for good by connecting on six of their final seven free throw attempts. At this point Morgan State made an interesting decision to try and take easy layup attempts instead of the more contested three pointers. It looked like the strategy was to get fouled while making the layup, but this only worked once and they had to resort to finally attempting a few three pointers.
Basically it became a story of too-little too-late and despite connecting on their final couple 3-point attempts, the Morgan State Bears fell to the Hampton Pirates in game one of the MEAC tournament.
At this point, I went out to my car real quick to sneak in my laptop. I had quickly realized that I was going to need to write things down or the games were all going to run together. Also, I wanted to edit photos between games.
So, before you check out the recap from game number two, here are some pictures: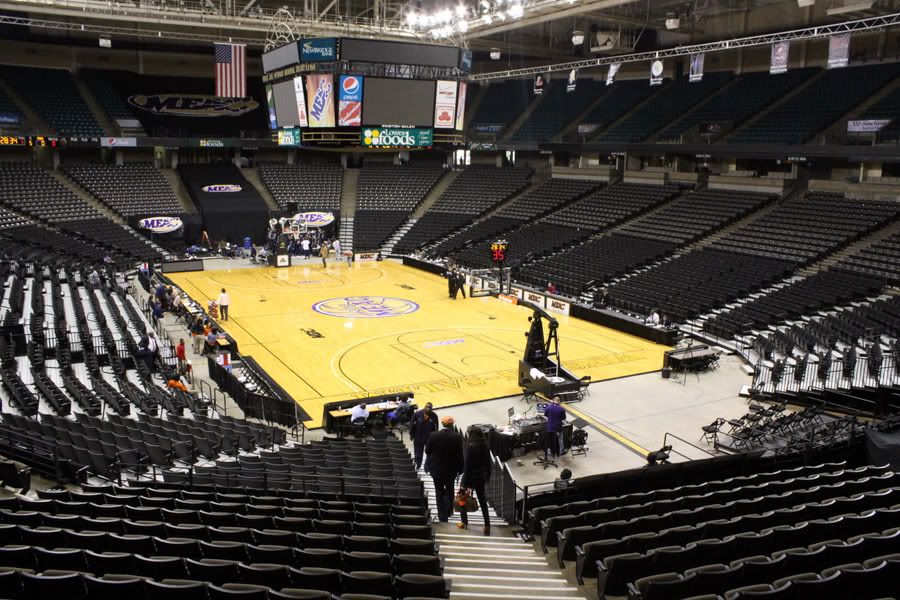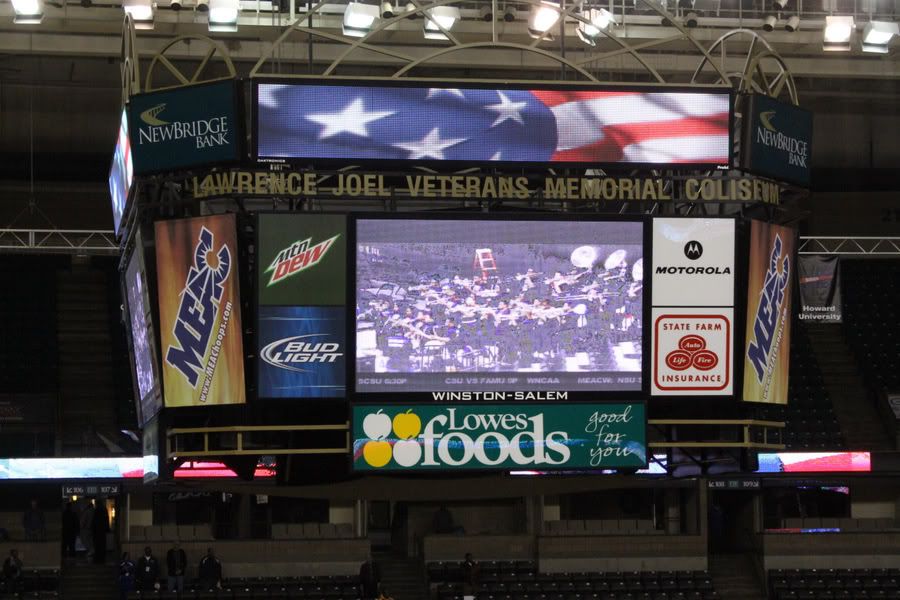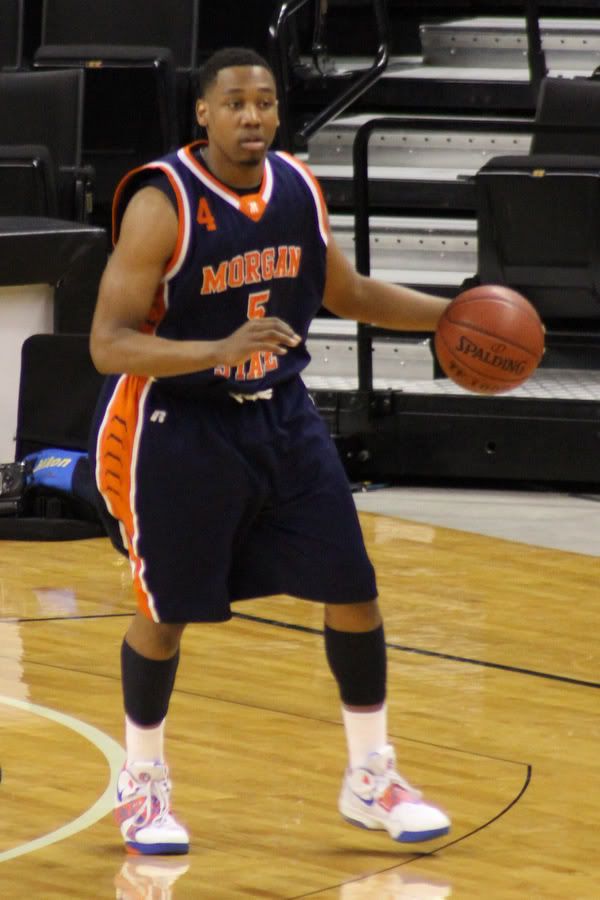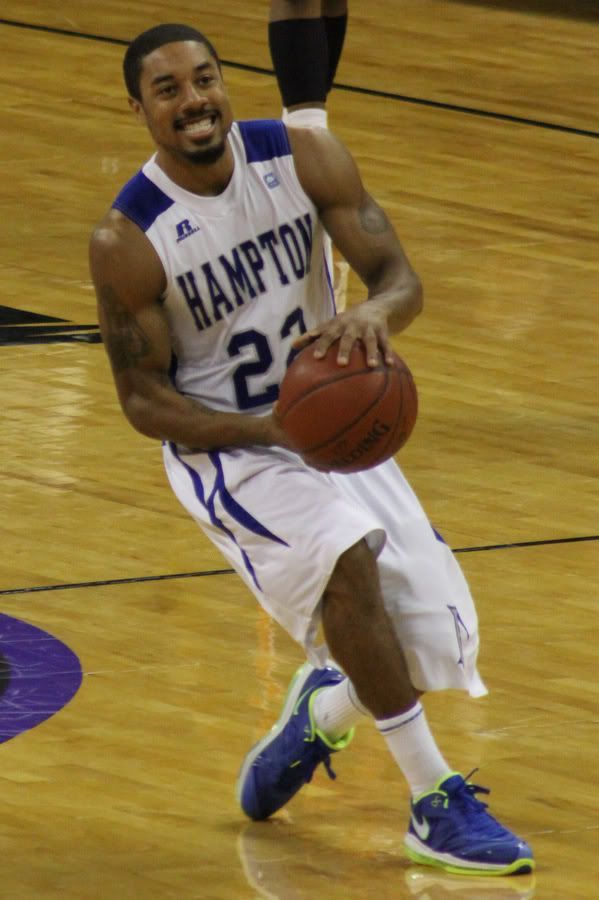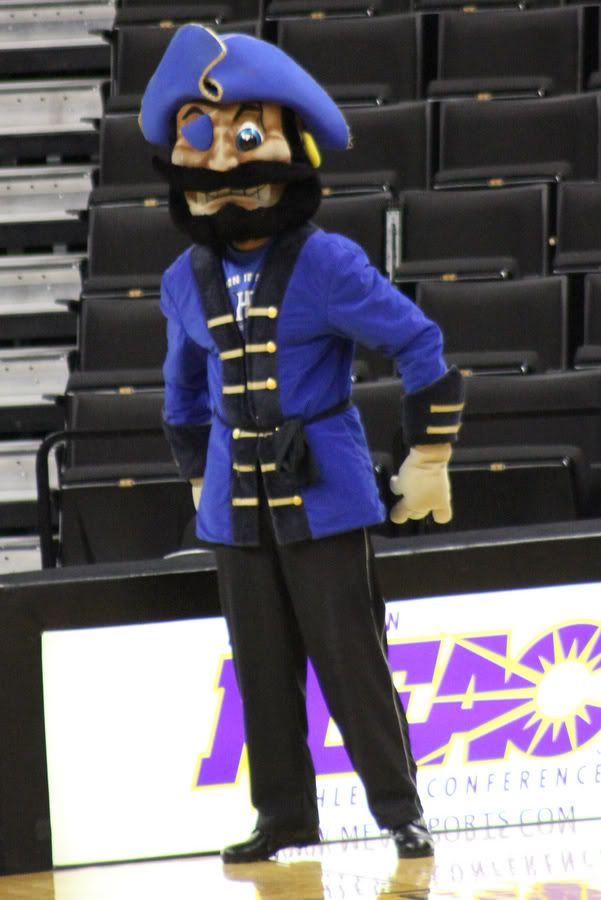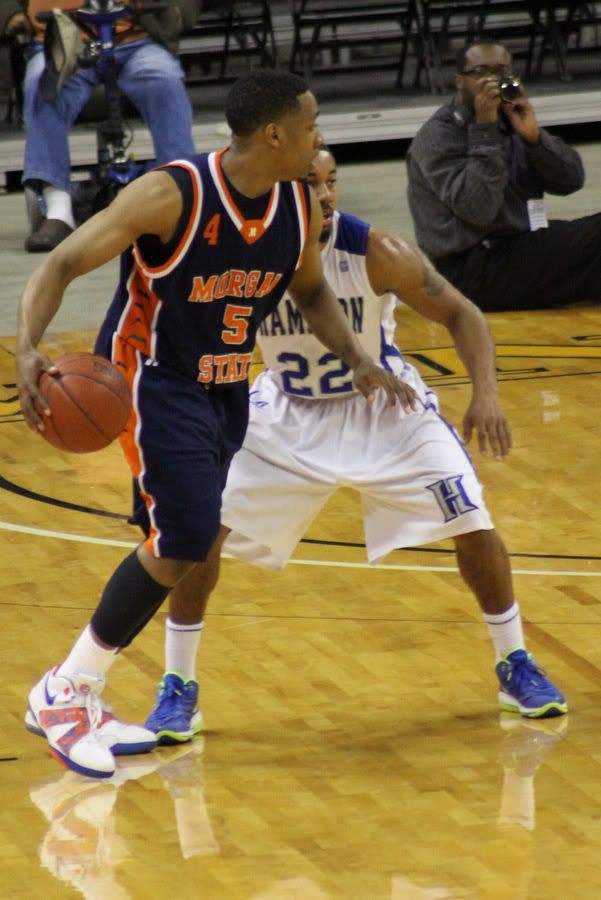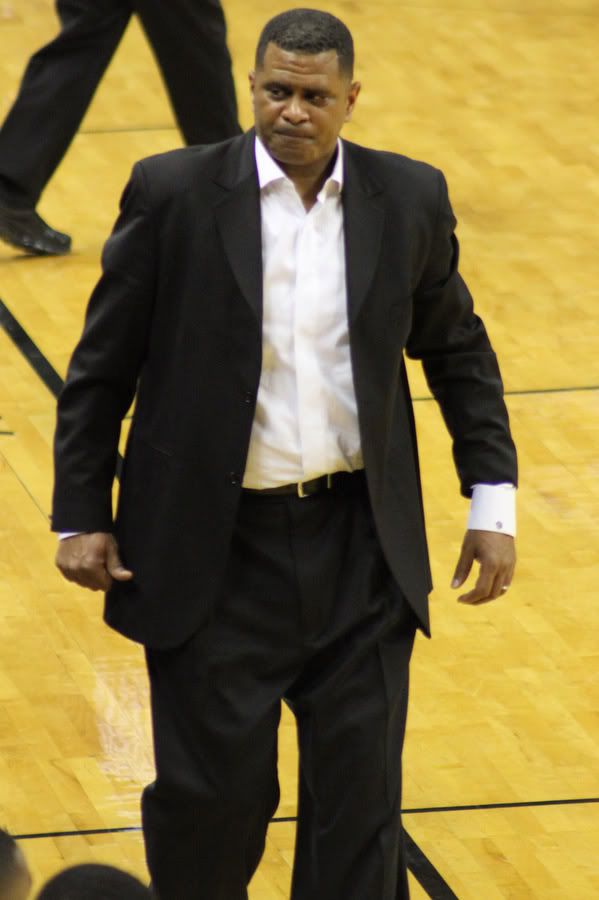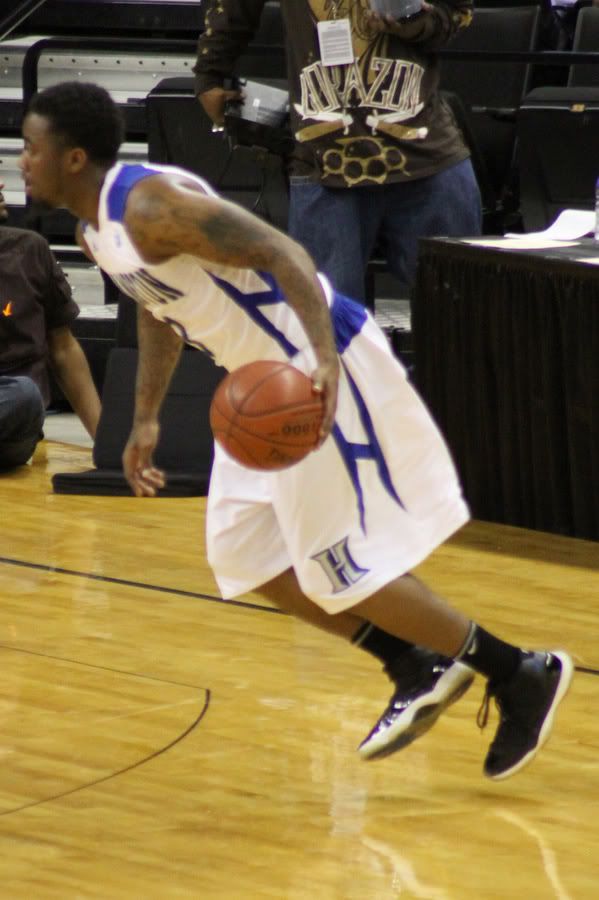 HAMPTON 69, MORGAN STATE 65
03/06/2012


MORGAN STATE 9-20 (6-10) -- J. Black 4-9 2-4 12; A. Brooks 4-11 7-8 18; K. Thompson 4-10 4-7 12; L. Bastfield 2-6 4-4 8; B. Bozeman 1-5 0-0 3; D. Jackson 1-8 2-2 4; I. Chiles 0-4 0-0 0; A. Ali 2-4 2-4 6; S. Duncan 0-3 2-2 2; T. Heath 0-2 0-0 0; J. Canty 0-1 0-0 0. Totals 18-63 23-31 65.
HAMPTON 11-20 (6-10) -- D. Pellum 3-12 16-20 23; C. Tolson 5-13 1-2 12; J. Williams 6-9 3-4 20; D. Agbelese 0-1 0-4 0; W. Dunning 2-3 1-2 5; D. Bruce 2-6 2-2 6; M. Tuitt 0-1 0-0 0; E. Okoroba 1-1 0-1 2; A. Austin 0-0 0-1 0; O. O'Bryant 0-0 1-2 1. Totals 19-46 24-38 69.

Three-point goals: MORG 6-19 (A. Brooks 3-5; L. Bastfield 0-1; D. Jackson 0-5; J. Black 2-3; B. Bozeman 1-4; J. Canty 0-1), HAMP 7-18 (C. Tolson 1-6; D. Pellum 1-5; J. Williams 5-7); Rebounds: MORG 45 (K. Thompson 17), HAMP 32 (C. Tolson 10); Assists: MORG 10 (L. Bastfield 4), HAMP 9 (C. Tolson 3); Total Fouls -- MORG 28, HAMP 23; Fouled Out: MORG-J. Black; HAMP-W. Dunning.
blog comments powered by