Game #8-721: Virginia Commonwealth Rams vs. Drexel Dragons
March 5, 2012 7:00 pm
Richmond, VA
BBState Stats/Recap
The CAA final between the Drexel Dragons and the Virginia Commonwealth Rams was game one of my six games in 28 hours journey. Since I was headed to Winston-Salem the next day, I stayed about 15 minutes to the south right on Interstate 95. I splurged on a hotel room, something I don't normally do, spending $40 for the night. The place wasn't a total dive, but it wasn't in great shape for only being five years old.

I arrived at the Richmond Coliseum about an hour before opening tipoff. This proved to be advantageous since it was just a few minutes after 6pm and street parking opens up at 6pm. I was able to find a free spot less than two blocks from the coliseum.

I had to walk about a third of the way around the arena to find the will call gate. The line was long but moved quickly. Unfortunately, the banners meant to direct fans to the proper line were useless and not followed by event staff. I had to move to a different, albeit shorter, line to finally retrieve my ticket.

Once inside I wondered around a bit, getting a chance to check out the arena. Ever since I started doing stadium reviews, it is just part of my nature to cruise the concourse and check out food options and prices, pedestrian flow and restroom availability.

I finally settled into my seat about 20 minutes before tip. The seat was in an odd location, located in a single row, overhanging the lower level. The railing was a bit in the way to view the game, but I made the best of it and managed to take about 150 photos of game action.

The anthem was played by a colonial-style fife and drum group. It was very refreshing and well done.

During player introductions, I noticed that the VCU students turned their back when Drexel players were announced.
The game itself was entertaining. As someone who is a fan of a traditionally bad big six program, I was impressed by the quality of basketball played. Reminded me very much of my few times watching Bucknell play; in fact, probably a little better.

VCU got out to a nice lead, stretching it out to 13 points at half time with the score 35-22, mostly by blocking loads and loads of Drexel shots.

Since VCU is located within walking distance of the Richmond Coliseum, the sold out crowd was very pro Rams and had the place rocking on every play that went in favor of VCU. Particularly loud were the students and band, who seemed to have enjoyed a few adult beverages before the game.

The VCU band was very good, although they had some odd eclectic members that almost took things too far for my tastes.

At half time, I went a met up with fellow Stadium Journey writer, and Drexel writer for PhilaHoops.com, Josh Verlin. It was great finally getting to meet someone I talk to a few times a week on twitter. I only wished he wasn't working as I could have spent a few hours talking sports with Josh.

The second half started and VCU added a two-pointer to get the score to 37-22. VCU again got the lead to 15 points at 40-25 before the Dragons mounted a comeback that started to worry the VCU fans beside me.

Drexel got as close as six points with the score at 48-41 with 8:07 left in the game. However the comeback was paused at the Dragons hit a scoring drought over the next four minutes as VCU was able to get the lead back to 11 points at 52-41.

Drexel regained their scoring stroke and kept whittling away at the VCU lead, getting the score to 55-51 before they started fouling with 45 seconds left. VCU, who had shot right around 60 percent for the game from the free throw line, managed to make five out of six in the final 45 seconds. The clutch free throw shooting was highlighted by Troy Daniels who hit all four of his attempts in the final 18 seconds.

Despite a spirited effort, Drexel's final shot by Frantz Massenat fell off the rim and VCU fans, at the direction of CAA officials, rushed the court to cheer with their team.

Unfortunately, during the chaos of the court storming, the most despicable thing possible happened; a tigerballz belonging to Chris Pav Crowley (@VCUPav) was stolen.




I would prefer that Chris get his actual tigerballz back, so I am offering a $15 reward to anyone who can locate it. Even if you are the person who wound up with it, just get it to Chris and I'll pay up. If not, I will offer $10 plus shipping costs to anyone who might have an extra that we can get to Chris.

I quickly slipped out of the coliseum to beat traffic and to sleep a little before leaving for Winston-Salem and a five-games-in-one-day MEAC tournament marathon.

Enjoy some photos before the next recap of my trip: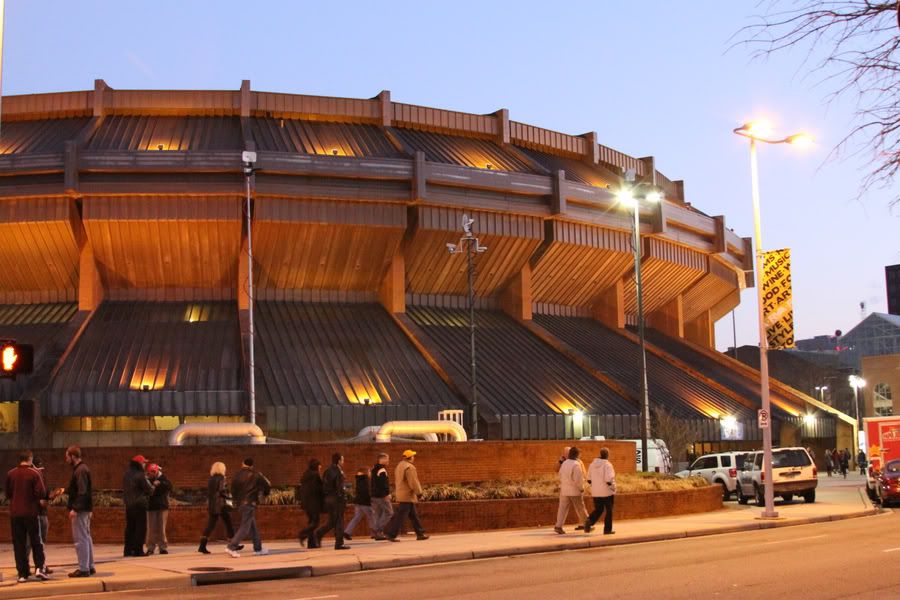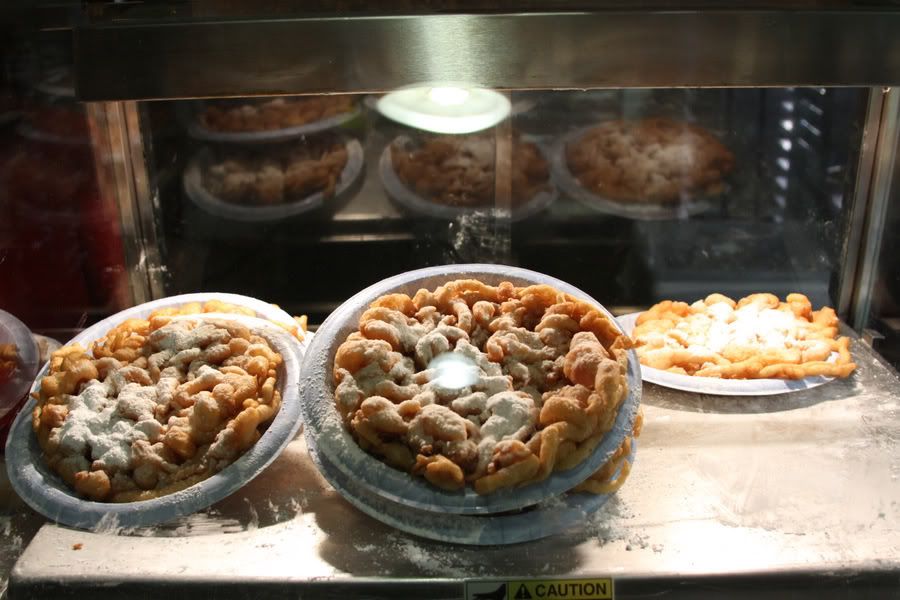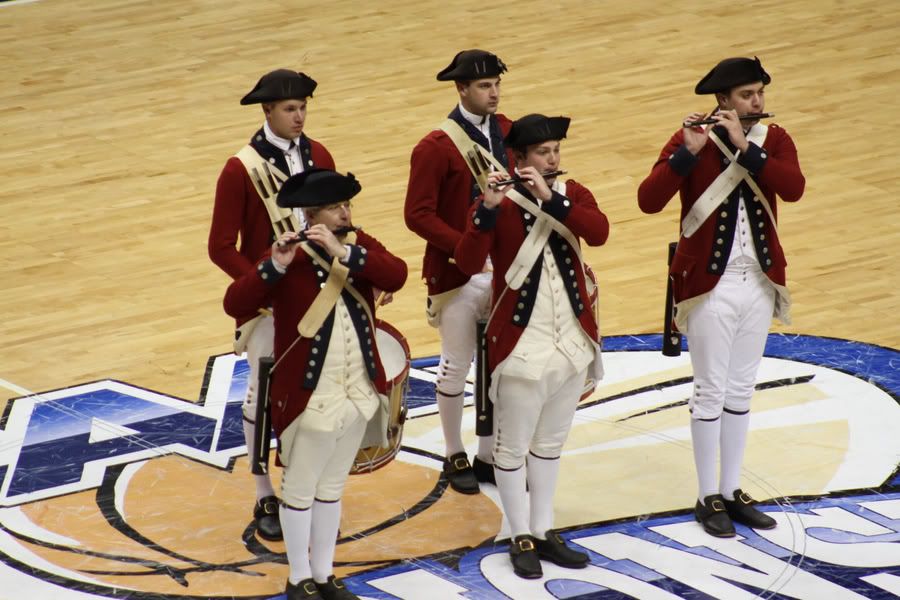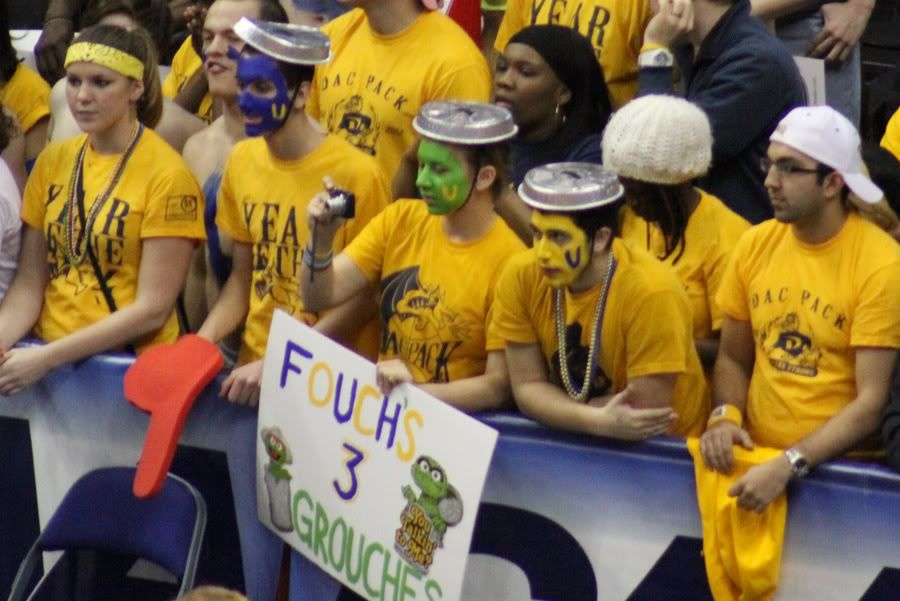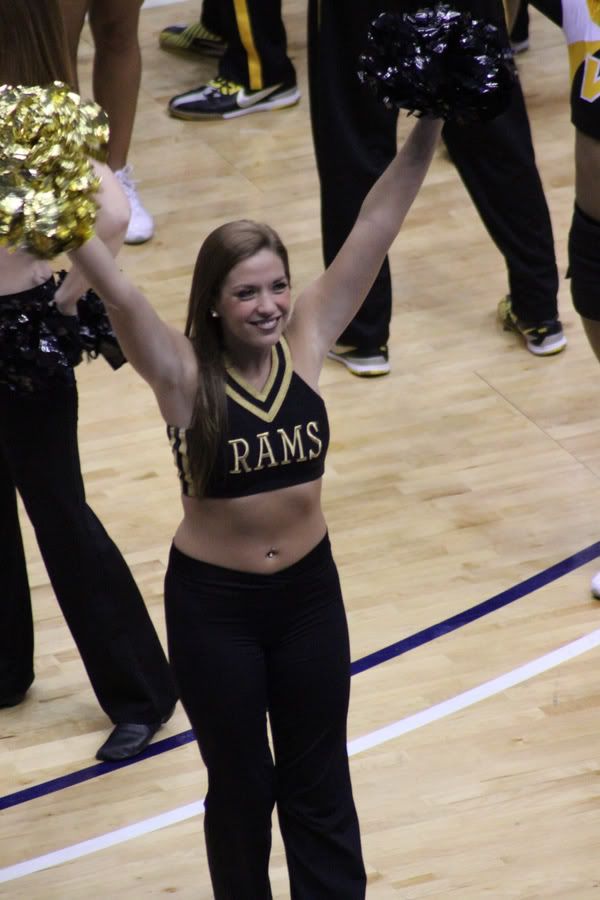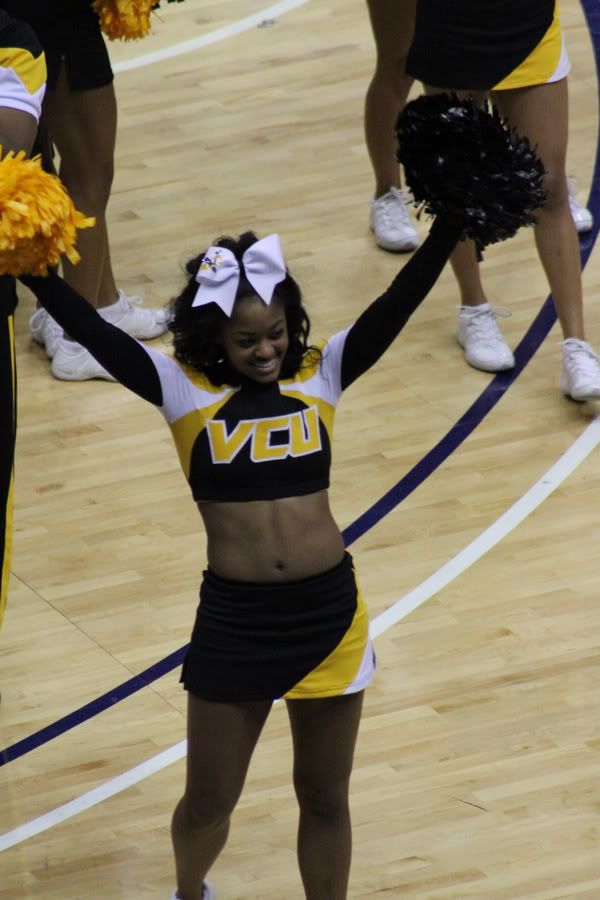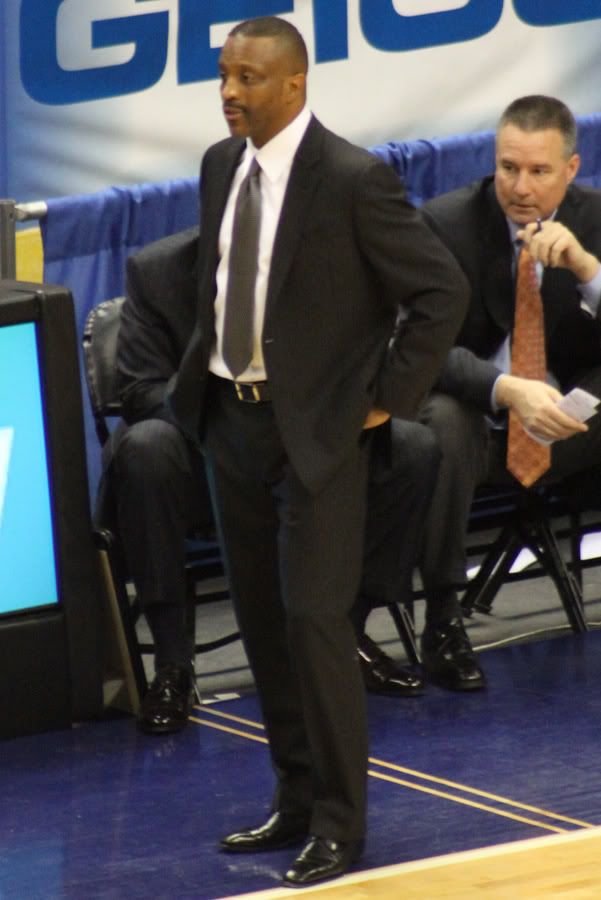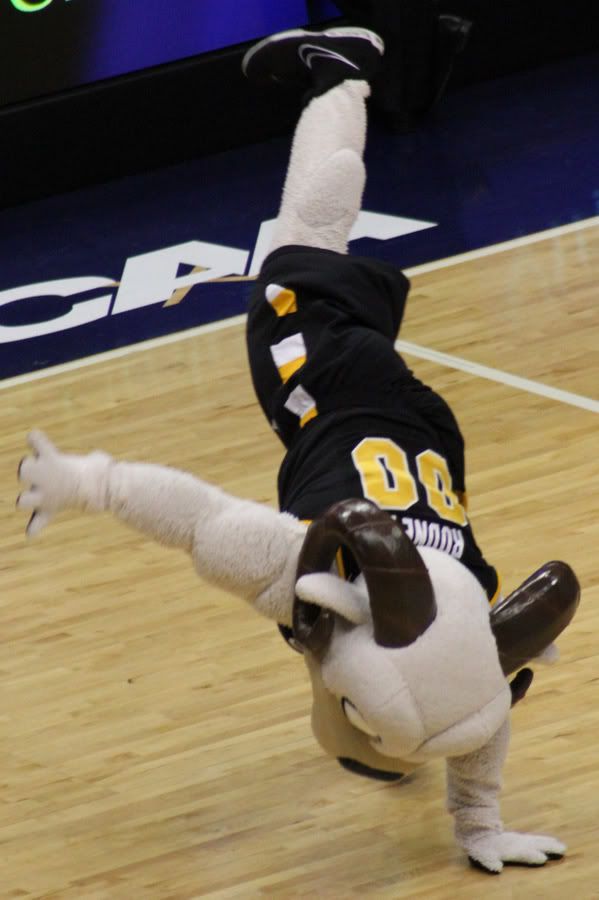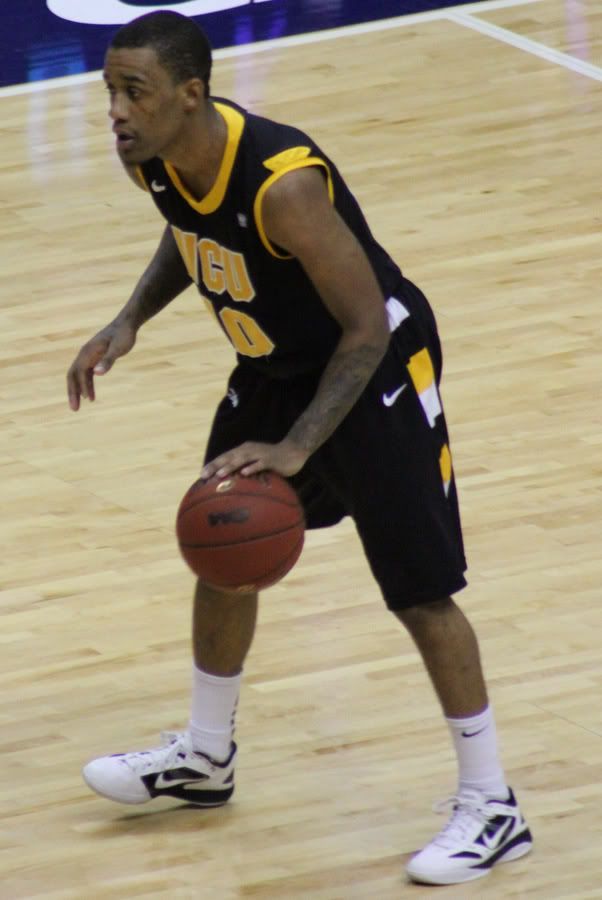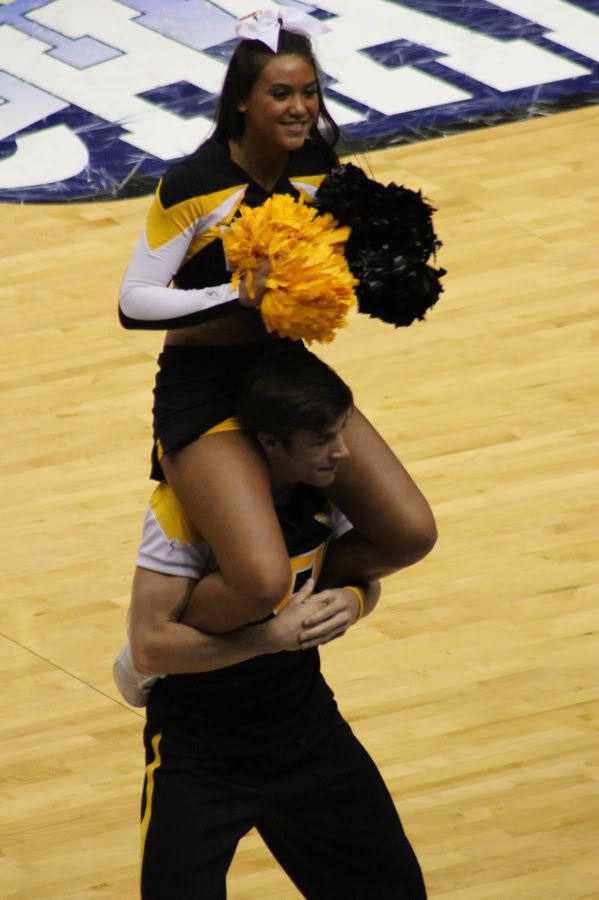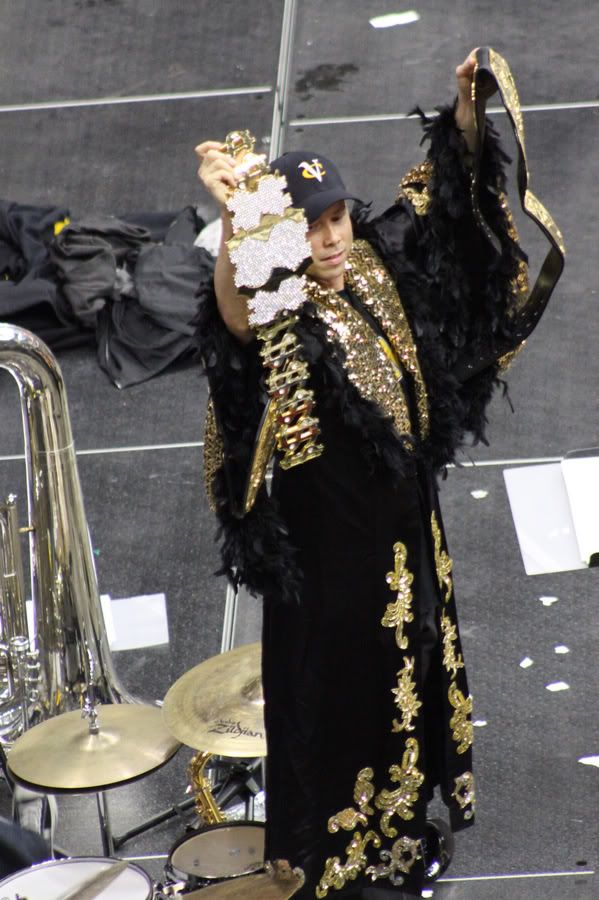 VIRGINIA COMMONWEALTH 59, DREXEL 56
03/05/2012



VIRGINIA COMMONWEALTH 28-6 (15-3) -- D. Theus 7-12 1-2 16; B. Burgess 2-9 2-2 6; R. Brandenberg 2-8 1-5 5; J. Reddic 2-5 0-0 4; T. Daniels 2-4 5-5 11; T. Graham 3-6 6-7 13; D. Haley 1-2 0-0 2; B. Weber 1-2 0-0 2; T. Okereafor 0-0 0-0 0. Totals 20-48 15-21 59.
DREXEL 27-6 (16-2) -- C. Fouch 5-15 2-2 15; D. Lee 7-18 2-2 20; F. Massenat 5-13 4-4 14; S. Givens 0-3 3-4 3; D. Ruffin 1-2 2-2 4; D. McCoy 0-0 0-0 0; A. Younger 0-0 0-0 0. Totals 18-51 13-14 56.

Three-point goals: VCU 4-15 (B. Burgess 0-3; T. Daniels 2-4; D. Theus 1-3; R. Brandenberg 0-2; T. Graham 1-3), DREX 7-16 (C. Fouch 3-5; F. Massenat 0-2; D. Lee 4-9); Rebounds: VCU 22 (B. Burgess 5), DREX 38 (S. Givens 15); Assists: VCU 8 (D. Theus 5), DREX 8 (F. Massenat 3); Total Fouls -- VCU 17, DREX 21; Fouled Out: VCU-None; DREX-D. Ruffin.
blog comments powered by